Breaking News: 1 Millionth Kia Soul Sold in the US
By Product Expert | Posted in Kia News, Kia Soul on Tuesday, March 20th, 2018 at 7:24 pm
For most people and organizations, one million is a big number – and it is a huge milestone in several industries. For musicians, one million albums sold results in a platinum certification. One million dollars earned can mean financial security for you or your business. One million views in a short time can mean that your video, post, or article has gone viral. And when Kia sells one million Soul models, that is something worth celebrating (and buying)!
How Did the Kia Soul Become a Best-Seller?
Introducing a new and unique vehicle is always a big gamble for an automaker, but when the Kia Soul entered the scene in 2009, it couldn't have come at a better time. Many drivers found themselves ready to give up their gigantic and thirsty SUVs due to the economic downturn and soaring fuel prices, but they still wanted something stylish with a little bit of utility for their on-the-go lifestyles. The Kia Soul struck just the right chord with its easy-to-handle size, expansive cargo space, and fuel-efficient engine. And its funky shape was something completely new – and who doesn't love having a vehicle that is easy to find in a crowded parking lot?
The Kia Soul has been available for less than a decade and it still resonates with a variety of drivers that range from single Millennials to retiring Baby Boomers. And it has only gotten better over the years. The 2018 edition of the Kia Soul sports advanced technology features and a 24.2 / 61.3-cubic foot cargo space – and it comes available with three different engine options.
In addition to the unique styling and all-around usability, the success of the Kia Soul can be credited to the music-loving hamsters who have appeared in the vehicle's commercial campaigns.
Watch the Hamsters in This 2017 Kia Soul Exclaim Commercial!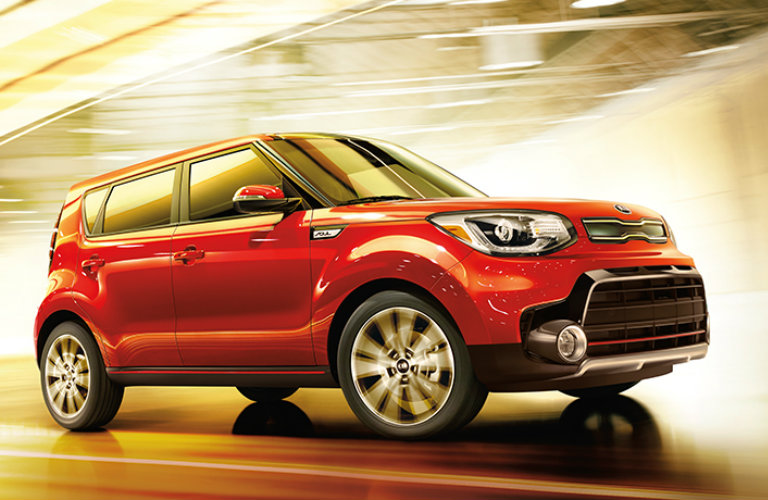 Find the 2018 Kia Soul at Lehighton Kia!
If you are interested in driving the 2018 Kia Soul, please visit us here at Lehighton Kia and take it out for a spin today!