Three driving laws you did not know about!
By Product Expert | Posted in For Fun, Local on Monday, May 24th, 2021 at 7:56 pm
Strange driving laws in Pennsylvania you did not know about
Whether you have been driving for one week or ten years, we bet that you do not know all of the driving rules! We put together a list of strange driving laws in Pennsylvania you did not know about. We hope that you enjoy these. Some of these had us scratching our heads.
Make sure you follow the laws!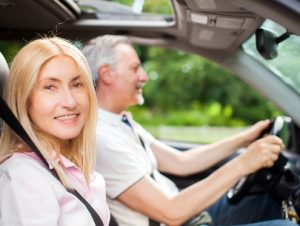 Which of the laws below made your head scratch the most?
Vehicles traveling at night on country roads must send up flares every mile and then wait 10 minutes for the road to clear of livestock.
Make sure you leave plenty of time for that long drive home!
Read More: Do Apple CarPlay and Android Auto come standard in the 2022 Kia Sportage?
If a person sees a team of horses, he needs to pull over and cover his vehicle in dust or a blanket to make it blend in with the scenery.
Maybe this should be done so that the horse does not spook while on the road?
Read More: What is the estimated fuel economy of the 2021 Kia Rio?
If a horse does not pass a vehicle, the vehicle must be taken apart and parts must be hidden in the bushes.
Again, we are not sure as to why this is necessary, but it did give us a chuckle while reading it!
Read More: Learn More about Kia Technologies & Features with this How-to Video Playlist
Where can I purchase a new vehicle in Lehighton, PA?
We have a great selection of vehicles available at Lehighton Kia. We have a variety of sedans, crossovers, and SUVs available to choose from. Are you curious about what is currently available in our showroom? Click on "New" in the menu, and that will take you to our online inventory. If any of the vehicles grab your attention, please contact Lehighton Kia today! Our friendly and knowledgeable team members have a lot of information about all of the vehicles that are in our showroom. We look forward to hearing from you and to helping you drive off today in a new Kia vehicle!